The goal of the TASQC program is to contribute to the achievement and sustainability of HIV epidemic control in Zimbabwe through the provision of technical, financial, and material support towards the management, coordination and provision of comprehensive clinical care services within the national HIV program.
TASQC Strategic Approaches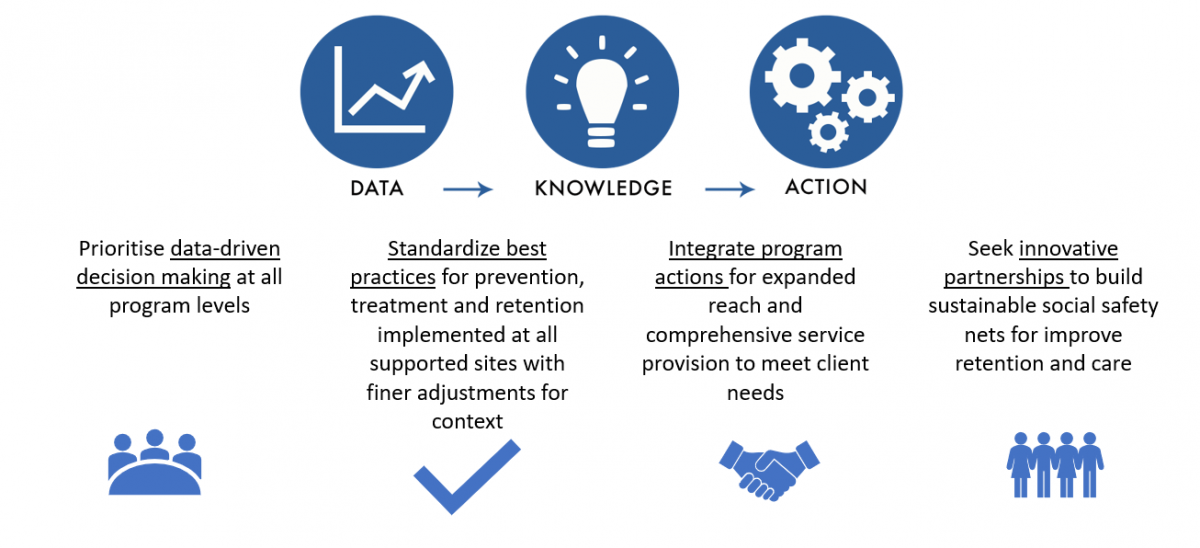 Program Objective 1: To provide technical and financial assistance to project staff in the AIDS and TB unit and facilitate ongoing coordination of the national level HIV response
Program Objective 2: To provide site-level technical assistance and direct service delivery to ensure comprehensive implementation of national guidelines, procedures, and other standards of practice at service delivery points to maintain and improve quality of services provided at health facilities.
Program Objective 3: To ensure the roll-out and routine implementation of continuous quality improvement (cQI) principles within supported health care facilities and districts.
Program Objective 4: To ensure timely collection, utilisation, and reporting of relevant program data by maximising the use of existing paper-based and electronic monitoring systems, including (ePMS, DHIS2, and EHR).
Program Objective 5: To promote public-private partnership that contribute to the building of MOHCC facility, district, and provincial level capacity to deliver innovative, technology-driven, evidence-based and results oriented HIV clinical services.