With support from PEPFAR through USAID, OPHID leads the Families and Communities for the Elimination of HIV (FACE-HIV) consortium.  FACE HIV partners (OPHID, KAPNEK and ZAPPT) collaborate with the Ministry of Health and Child Care to provide quality HIV, PMTCT of HIV, TB care and treatment services in 24 districts across 5 provinces of Zimbabwe.
Program Goal:
To reduce new HIV infections and HIV-related morbidity and mortality and improve quality of life for all People living with HIV (PLHIV).
FACE HIV program geographic coverage
Last Updated June
Key Focus Areas
Our program supports the MOHCC to achieve the national 90 90 90 HIV treatment targets
First 90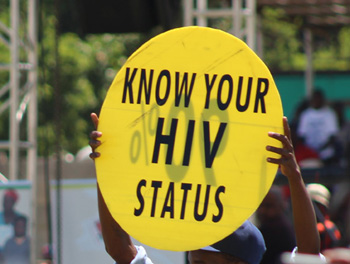 Enhancing access to HIV testing services as a "critical gateway" to prevention and treatment
Strategies include:
Scaling up health facility-based Provider Initiated Testing and Counselling (PITC) to all clients with unknown HIV status in all entry points
Active Index Case tracing to identify new positives
Supporting targeted HIV testing to groups at greater risk to HIV infection, including adult men, adolescents, young people and mobile populations.
 Our Impact
The FACE HIV program uses evidence to optimize HIV testing. Through our initiatives, health facilities are supported to scale up testing strategies in all entry points, identify more people living with HIV and link them to HIV treatment services. Since the start of the FACE program in 2012, 3,706,753 people were tested for HIV from our supported health facilities. (Updated June 2017)
Second 90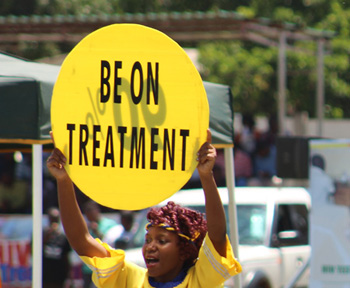 Improving early diagnosis and access to treatment for all PLHIV
Strategies include
Technical Assistance and Direct Service Delivery to operationalise HIV Treatment guidelines (Treat All initiative)
Systems strengthening to improve linkages between HIV testing and treatment services
Active follow up of HIV positive clients and linking them to treatment services
Our Impact
Roll out of Treat All in 348 health facilities across 22 districts has expanded early access to HIV treatment, allowing PLHIV to receive lifesaving Antiretroviral Treatment (ART) and restoring their health. Through this initiative, all PLHIV no longer have to wait until they get sick to receive HIV treatment. Since the start of the FACE HIV program, 345,600 PLHIV have been initiated on Antiretroviral treatment. (Updated June 2017) Our efforts have contributed to increased number of PLHIV initiated on treatment, reduced new HIV infections, improved health and quality of life of PLHIV.
Third 90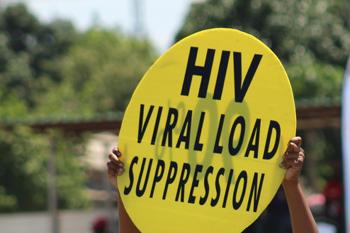 Supporting client retention in the continuum of care to achieve viral suppression
Strategies include
Developing job aides and tools to enhance capacity of health care workers on viral load monitoring
Improving the quality of counselling and Antiretroviral Treatment (ART) adherence support to all People Living with HIV
Development and dissemination of key messages on viral load monitoring to all clients on ART to understand how well their treatment is working.
 Our Impact
Our program values meaningful involvement of People Living with HIV. Through a network of Clinic Referral Facilitators, who are also PLHIV, lay counsellors offer peer support to newly diagnosed HIV positive clients, motivate them to get on treatment and provide ongoing ART adherence support for PLHIV to lead healthy, AIDS free lives.
Target Population: