Thursday, December 10, 2020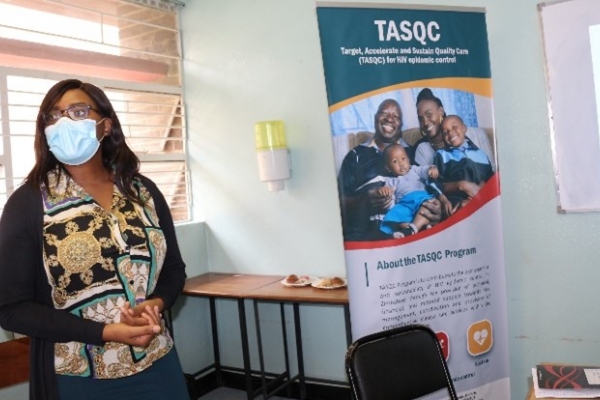 Communities have been at the forefront of HIV responses since time immemorial. Globally vibrant community structures have played a crucial role in reaching people with treatment, prevention, care, and support. Working alongside public health sector, donors and various stakeholders, community responses are critical to the success and sustainability of the global HIV interventions. In view of that notion, with support from PEPFAR through USAID Zimbabwe, Organization for Public Health Interventions and Development (OPHID) trained 11 Community Outreach Agent Coordinators (COACs) from Chitungwiza under the Target, Accelerate and Sustain Quality Care (TASQC) Project for HIV epidemic control. These cadres will play a key role in coordinating activities at community level to close all gaps in the HIV prevention, treatment and care. To follow the COVID-19 rules on social distancing the training, 2 representatives from Ministry of Health and Child Care (MOHCC) and Zimbabwe National Network of People living with HIV (ZNNP+) attended.
Under TASQC, OPHID and its implementing partners JF Kapnek and ZNNP+, will support targeted and accelerated HIV prevention, care, and treatment at facility as well as community level in 24 Districts across Zimbabwe. Hence, for the country to achieve the 95-95-95 targets, OPHID will make sure HIV services reach everyone in the community through a targeted and systematic approach. COACs will facilitate this achievement through index case tracing, HIV self-test distribution, tracking and tracing for Loss to follow up clients, mobilization for viral load screening, mobilization for cervical cancer screening and treatment, Community ART Refill Group formation and supervision of Community Outreach Agents.
Speaking at the training, OPHID Chitungwiza District Program Coordinator Fizhani Nehwati  said, "It is important to ensure that once clients are initiated on ART, they are retained in care, for their own health, to prevent HIV viral transmission as a result of unsuppressed Viral Load. Community outreach agents have an important role to play in identifying those recipients of care who have defaulted treatment and linking them with expert clients as well as with mobile- health strategies."
To date, with funding from PEPFAR through USAID Zimbabwe, OPHID has managed to support 523 000 clients to remain on HIV treatment throughout Zimbabwe. With the new program OPHID is expecting more clients to be retained to care as we work towards achieving the 95-95-95 goals.