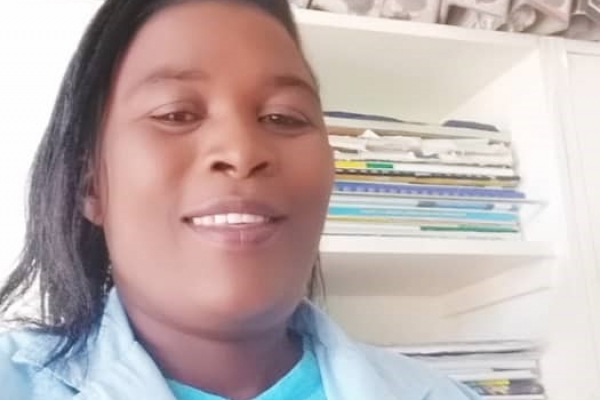 Promise Ncube (41), is a Clinic Referral Facilitator (CRF) at Ingwizi Clinic in Mangwe District Plumtree. She is one of the many community health workers braving COVID-19 to ensure uninterrupted supply of HIV medicines in Zimbabwe.
"Due to COVID-19 a lot has changed, and my role is now to follow up on People Living with HIV who are due to pick up their ARVs. I get their contacts from the sister in charge and do phone calls to remind them to collect their ARV medicines at the clinic', says Promise.
However, Promise is worried that some clients may fail to access the clinics given the unavailability of public transport during the lockdown period. "Some of our clients are very far and there is no transport readily available to take them to the clinic", adds Promise.
Being a border town, Plumtree has a very mobile population, with many working in Botswana and South Africa. These clients have been regularly collecting their medication using models that suit their situation. The current lockdown situation has therefore required that the nurses and volunteers like Promise join efforts to follow up on everyone enrolled in the ART program and ensure they have access to lifesaving ARVs and the necessary HIV care.
With funding from USAID/PEPFA, the Organisation for Public Health Interventions and Development (OPHID) has ensured the uninterrupted supply of ARV medicines. In collaboration with the Ministry of Health and Child Care (MOHCC), efforts have been made to ensure that clients get at least 3 months supply or more of their ARV medicines to decongest the clinic  and practice social distancing to avoid the spread of COVID-19. More so to ensure that people living with HIV are adhering to their medicines without any challenges.
OPHID continues to generate innovative strategies to strengthen the provision of quality HIV prevention, care and treatment services in Zimbabwe even during the outbreak of pandemics.