Written By:
Knowledge Management and Impact Analysis Team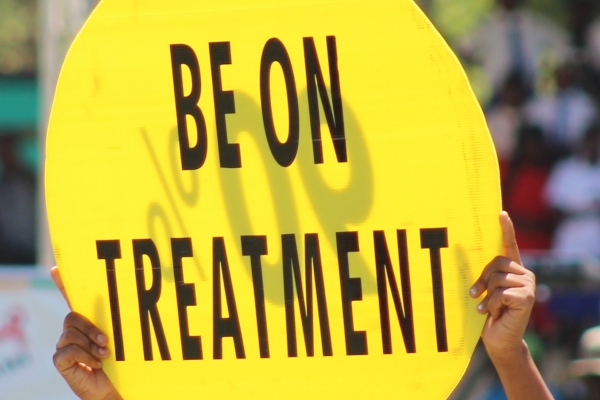 The Challenge
Mobility is a known risk factor for disengagement from HIV care.  Prevalence of HIV among adults aged 15 to 64 in Zimbabwe is at 14.1 %. Estimates of the number of Zimbabwean migrants since year 2000 range from one to five million. Exact figures are difficult to obtain due to the large proportion of undocumented migrants. Free HIV treatment is beyond the reach of many undocumented and cross-border Zimbabweans in countries such as Botswana and South Africa.
To respond to the HIV care and treatment needs of this vulnerable population, OPHID, has gone the programmatic mile to develop required evidence to contextualize and quantify the influence of mobility upon HIV care and treatment for Zimbabweans. 
What happened: In Q1 of COP18, OPHID conducted a deep dive assessment that document how mobility and migration influence access to HIV services for Zimbabwean nationals living cross border.  These included informal methods used by clients to access needed HIV treatment through 'omalayitshas' (cross border traders), and family members.  The assessment highlighted that failure to systematically document mobility status of clients in HIV care was a major barrier for quantifying the number of clients affected, information required for appropriate intervention design. 
Our Initiative
Findings were extensively shared at all health system levels, prompting Ministry of Health and Child Care in Mangwe District (Botswana border area) to take the proactive step of adding a simple improvised column to their antiretroviral treatment (ART) attendance register to document residency status of clients accessing HIV care. 
Every client attending HIV care at health facilities in Mangwe are now asked 'Where do you usually reside?' and this is documented in the improvised column.  A simple question, a simple documentation procedure, with large potential impact.
Results and Impact
This simple solution to quantify a complex problem allowed OPHID to accurately document in June 2019, that among 2,329 Zimbabwean clients accessing HIV care and treatment in Mangwe health facilities, 17% were residing outside of Zimbabwe.  Having the residency conversation as standard part of HIV care allows health care workers to plan with clients how to sustain treatment during periods of travel – exploring unique barriers faced by mobile populations to adherence and retention required for viral suppression and sustaining epidemic control.  Practical strategies for how to reach clients during periods of travel are discussed and alternative means of follow-up contacts can be documented.
On a policy level, quantifying the large number of client living with HIV that are mobile or migrant provides an important source of evidence for lobbying governments and funders for open access to HIV treatment across the sub region.
Conclusions and Next Steps
These findings underscore both the scale of cross-border mobility among Zimbabweans living with HIV residing in cross border regions, and the value of simple modifications in documentation for improving ability to identify, support and monitor subgroups of vulnerable clients. In the context of continued economic hardship, cross-border migration is not likely to abate in the near future.  In Zimbabwe, MOHCC is using this evidence to inform Differentiated Service Delivery models for cross-border clients.  With USAID support, OPHID is actively engaging with PEPFAR partners in Botswana and South Africa to develop and test program innovations to support mobile clients to sustainably access ARV medication wherever they are in the region.  In addition to improved HIV program practices, local implementing partner OPHID shared these important findings on cross-border HIV care and treatment dynamics with international stakeholders at the 10th International AIDS Society Conference on HIV Science.