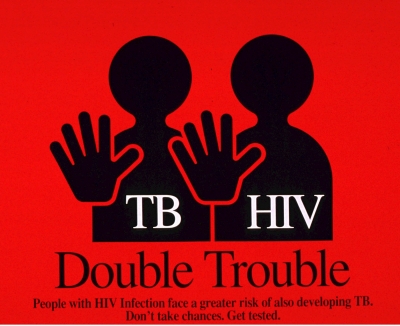 The Organization for Public Health Interventions and Development (OPHID) joins the Ministry of Health and Child Care and fellow Zimbabweans in commemorating World TB Day on 24 March, under the theme: Wanted: Leaders for a TB-free Zimbabwe. You can make History. End TB. 
As a key HIV Care and Treatment partner to the Ministry of Health and Child Care, OPHID is inspired to be a Leader for a #TBFreeWorld this World TB Day.
"We are concerned that TB continues to be the leading cause of death among PLHIV, accounting for 1 in 5 HIV related deaths. To end TB by 2035, leaders need to prioritize investment in early TB diagnosis and treatment initiation. We believe this is essential for preventing further disease progression at individual level and reduction of TB transmission in the community", says OPHID Technical Director, Dr.Talent Maposa.
 OPHID recommends strengthening implementation of collaborative HIV/TB activities to decrease burden of TB among HIV positive clients:
Intensified case finding for TB- Screening all people living with HIV for TB at every clinic visit. Provision of prompt TB diagnosis and treatment.
Implementation of Isoniazid Preventive Therapy (IPT): Provision of isoniazid (INH) to PLHIV eligible in order to prevent progression of latent TB to active TB disease
Infection control: Putting in place mechanisms to prevent the spread of TB in health care settings and communities
Ending TB will also require:
Identifying and treating TB among HIV positive pregnant women
The presence of both HIV and Tuberculosis disease during pregnancy is a big threat to both mother and the unborn baby. TB and HIV increase the risk of premature birth, slow development and may cause death of the baby and the mother
OPHID urges all HIV positive pregnant women to be screened for TB at every clinic visit to receive prompt diagnosis and treatment
Stepping up efforts for TB screening in children
TB in children is often overlooked as it can be difficult to diagnose. Any child living or spending time in a setting where there are people with infectious TB is exposed and may develop TB
There is an urgent need for greater awareness of, and increased screening for TB in children
OPHID urges parents diagnosed with TB to get their children screened for TB at the nearest clinic