Wednesday, December 5, 2018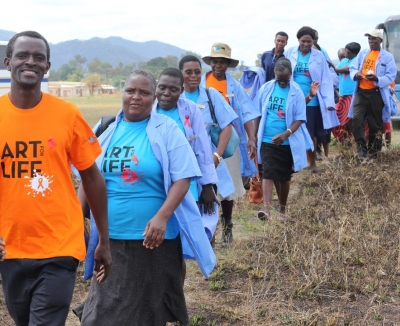 Know your HIV Status. Get On. Stay On Treatment.
Every first of December, OPHID joins the world in commemorating World AIDS Day. This year's theme Know Your HIV Status emphasises the importance of knowing one's HIV status, as an entry point to treatment and living a healthy life.
Zimbabwe continues to build on the gains in the coverage and uptake of HIV testing. As more people get to Know their HIV Status, and access Antiretroviral Treatment (ART), OPHID urges all HIV positive people to access treatment early, and keep taking Antiretroviral (ARV) medicines.  
With support from the United States President's Emergency Plan for AIDS Relief (PEPFAR) and the United States Agency for International Development (USAID), OPHID-Families and Communities for the Elimination of HIV (FACE HIV) programme collaborates with the Ministry of Health and Child Care to provide quality HIV testing, care and treatment services in 664 health facilities across 24 districts.
Time to deliver differently
As more People Living with HIV get to know their status, OPHID believes it's time to offer different packages of care to address their diverse needs- through Differentiated Care Models.
 "Differentiated care includes models of care appropriate to testing people unaware of their HIV status as well as ART delivery to clients who have a suppressed viral load. By putting people at the center of service delivery, Differentiated Care models aim to enhance the quality of the client experience and motivate them to stay in care", says Ms Patricia Mbetu, Chief of Party for the OPHID FACE HIV programme.
On this World AIDS Day 30th Anniversary, we celebrate the lives saved through access to quality HIV treatment. OPHID reiterates its commitment to improving the quality of care and access to treatment for all PLHIV.