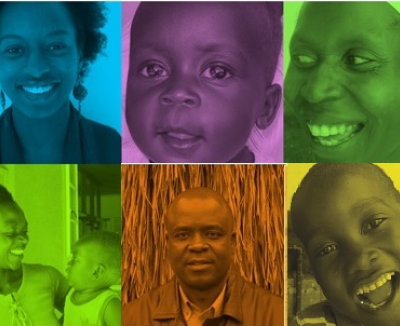 Zimbabwe should urgently address the dual epidemic of HIV and TB.
The Organization for Public Health Interventions and Development (OPHID) joins the Ministry of Health and Child Care and fellow Zimbabweans in commemorating World TB Day on 12 June, under the theme: Reach the missed cases. Reach, Treat and Cure Everyone. This theme highlights the continued need to effectively diagnose, treat, and cure those afflicted with the disease — many of whom live in the most vulnerable communities. 
The risk of developing Tuberculosis is estimated to be 26-31 times greater in PLHIV and in Zimbabwe, approximately 80% of TB cases are co-infected with HIV. In partnership with the Ministry of Health and Child Care (MOHCC), OPHID and its implementing partners have ensured routine screening of TB for pregnant HIV positive women in the Prevention of Mother to Child Transmission (PMTCT) of HIV Program.
HIV and TB are a deadly combination; they are far more destructive together than either disease alone. To achieve the goal of reaching and treating all TB cases, there is a need for renewed efforts by all to address the dual epidemic of HIV and TB.
OPHID recommends the following actions:
Identifying and treating TB among HIV positive pregnant women
The presence of both HIV and Tuberculosis disease during pregnancy is a big threat to both mother and the unborn baby. TB and HIV increase the risk of premature birth, slow development and may cause death of the baby and the mother.
OPHID urges all HIV positive pregnant women to be screened for TB at every clinic visit to receive prompt diagnosis and treatment.
Stepping up efforts for TB screening in children
TB in children is often overlooked as it can be difficult to diagnose. Any child living or spending time in a setting where there are people with infectious TB is exposed and may develop TB.
There is an urgent need for greater awareness of, and increased screening for TB in children.
OPHID urges parents diagnosed with TB to get their children screened for TB at the nearest clinic.
Fighting TB and HIV for a healthy future
Preventing HIV will help prevent TB. OPHID believes that investing in TB care and treatment will improve the lives of people living with HIV.
OPHID encourages all people living with HIV to be screened for TB every time they visit the clinic to receive prompt TB diagnosis and treatment if needed.
Together, we can fight TB and HIV. OPHID encourages everyone to take action to prevent the spread of TB and HIV within their families and communities.
Contact Us: Organization for Public Health Interventions and Development
20 Cork Road, Belgravia, Harare Zimbabwe
Telephone: 263-4-252772/ 700600