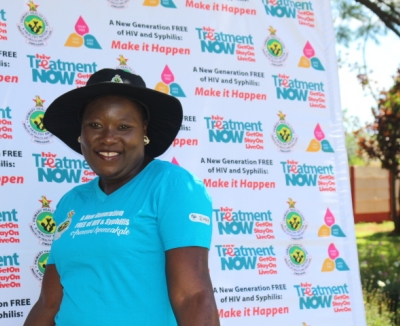 This International Women's Day, we are urging every woman to make the best choices when it comes to protecting their health.Every woman and girl in Zimbabwe must be able to take control of their health and future.  
We are concerned that:
Violence, and the fear of future violence, continues to play a major role in women's reluctance to know their HIV status, seek HIV care, and subsequently receive appropriate treatment.
Even when they know their status, women delay/postpone treatment and access to care because of fears of rejection by family, violence from a partner or feelings of depression. 
Women keep delaying HIV treatment because they want to seek consent from their spouses/partners.
We urge vulnerable girls and women living with HIV, to prioritise their health, make the right decision to access HIV care and treatment for their own health and the health of their families.
Every woman has a right to healthcare.
Women need to know that they do not need someone else's (spouse/partner) permission to access health services.
It is the responsibility of every woman to make the right decision about their own health.
What are we doing:
Recognising the plight of women impacted by HIV, we explore opportunities to help reduce the burden of HIV among girls and women.
We have seconded a cadre-Clinic Referral Facilitator at most of OPHID supported public health facilities to provide peer to peer counselling, support women to come to terms with and accept an HIV positive diagnosis and provide Psychosocial Support on a peer to peer- woman to woman level. Watch this video for more on CRF empowering and supporting PLHIV.
Mbereko+ Men project in Mutasa district, Manicaland Province, which focuses on economic strengthening and empowerment of women to access health services.
Increasing men's capacity to support women's decision making and family health. Through the Mbereko+Men project, we are engaging men as allies to address barriers to women's health service utilization.
#HIV treatment can make a difference for all women and girls living with HIV.
Get tested for HIV. GetOn Treatment. StayOn Treatment.