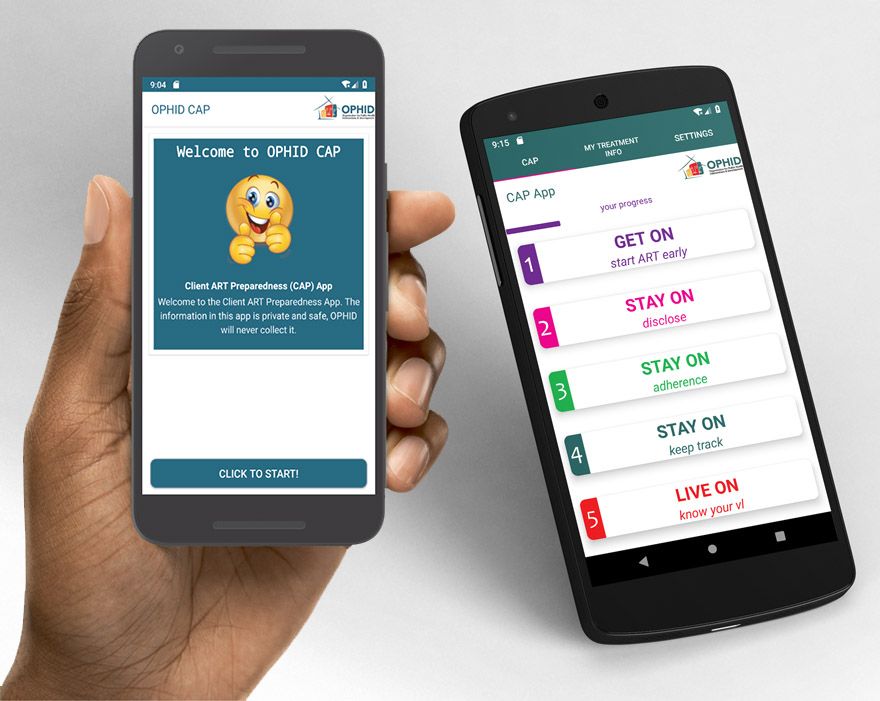 Features of the APP
The CAP APP contains key considerations for your first 6 months of ART, which have been broken down into 5 simple goals. Each of these goals are evidence-based-strategies for paving the way for successful HIV treatment.
My Treatment Information Section
This section contains "My Journal' section where you can save your OI/ART number, key dates (for example your date of ART initiation, clinic appointments for key test etc). This information remains on your device and no one can access it. You can also set reminders to take your medication under this section and a message will pop up on your phone to "check our App" when the alarm is set. This will be your "discreet" reminder to "take your meds"
My Medical Tests
Record and save results of important tests (eg Viral Load)
Audio summaries
The App also contains audio summaries of key messages in each goal. You can listen to these audio messages in Shona or Ndebele.
Chat with OPHID
If you need further information or supportabout Getting On and Staying On HIV treatment, send a text or WhatsApp message to our number and someone will respond to your questions.